Hello everyone!
Recently, I cut some shuriken from a sheet of sheet of steel that I believe to be tool steel (possibly S111). I would like to harden the shuriken so that they will hold an edge for longer. How would I do this?
Thanks, OneFromTheShadows
P.S. I attached a pic it that helps any…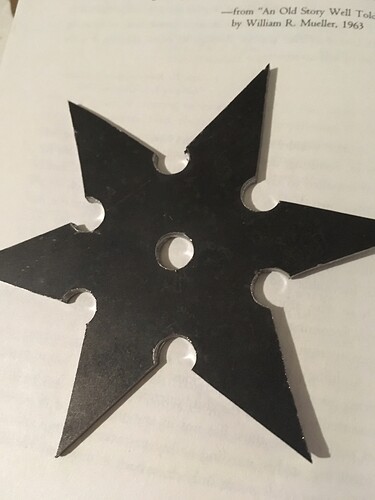 Should I sharpen before hardening?