Found a nearby 50lb Mayer for sale near my work, so Javos Ironworks and I stopped by to check it out.
The place was an old blacksmith/welding shop. The guy was retiring, and we both went with some money hoping we could find a few treasures… When he opened the doors, good god… The place was absolutely filled to the brim with random… crap. I saw bicycles, chairs, what have you. But underneath a lot of those items were a few great items! A nice big bender, anvil, coal forge, and this 50lb mayer.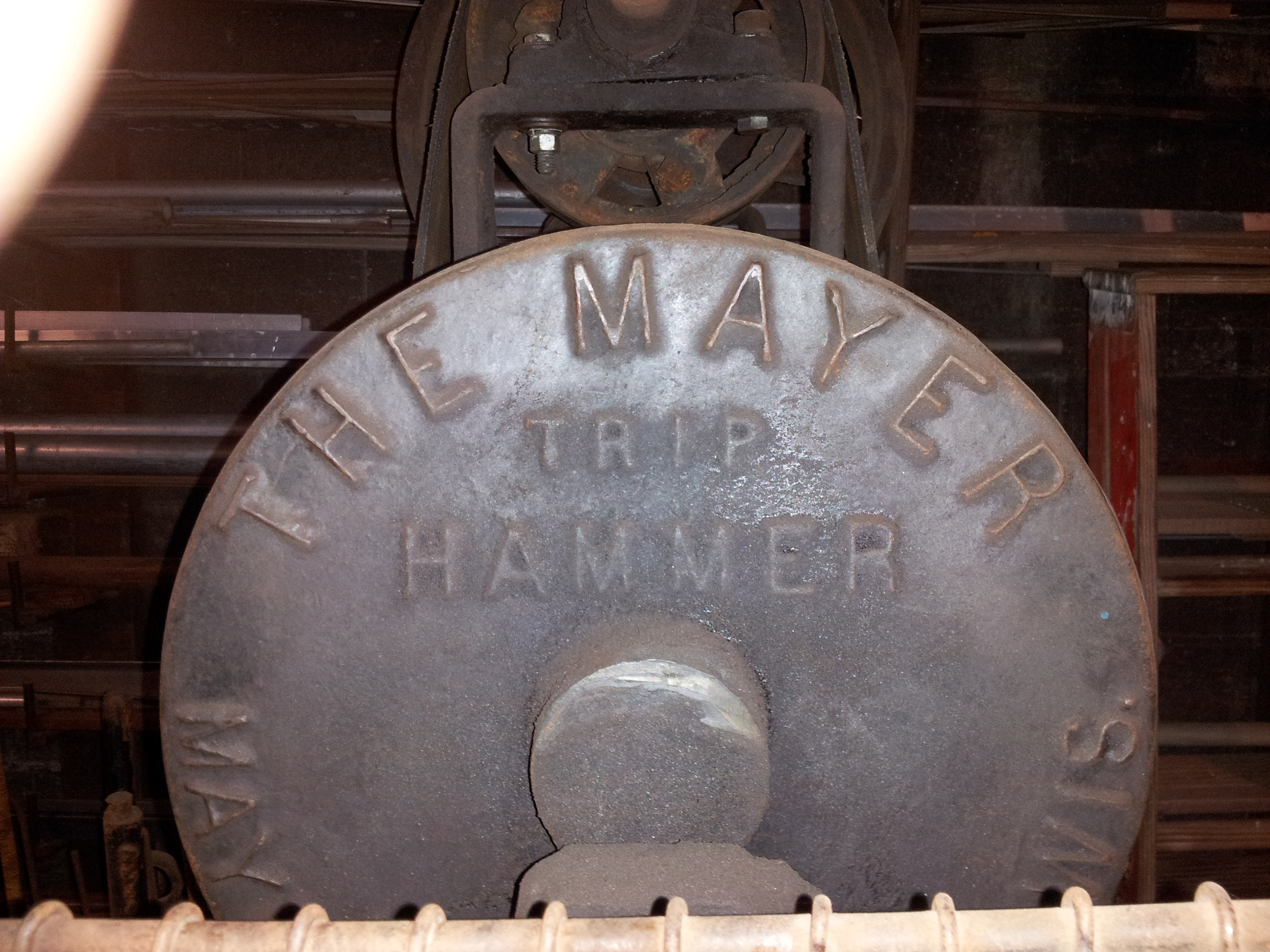 Unfortunately, the thing probably hasn't been touched at all for definitely more than a decade. The top and bottom dies were toasted (complete rust), the leather belt tensioner wasn't fully tight so the thing spun but it didn't "grip". The arms on it were super rusted.
I was still tempted to get it and fix it up, but Javos Ironworks suggested I don't… Which, already, I think is the right way to go. Here are some more additional shots of the machine… What do you guys think?
What would it be worth?